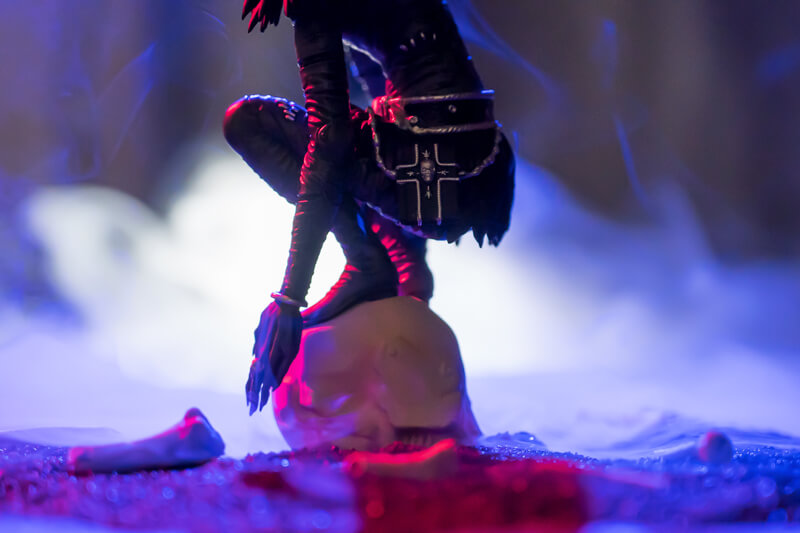 True God among the gods, the Shinigami Ryuk has always reigned supreme to manga readers thanks to his power and charisma.
With his apple along for the adventure, this god that lurks beyond the boundaries of good and evil has long been at the center of our imagination and served as an inspiration for us here at Abysse Corp.
In order to pay him a fitting tribute, ABYstyle Studio created a figure which today has become the toothy, grinning face of the SFC collection.

With its imposing, ink-black wings, this figurine fulfills its role as the embodiment of the character's menacing majesty.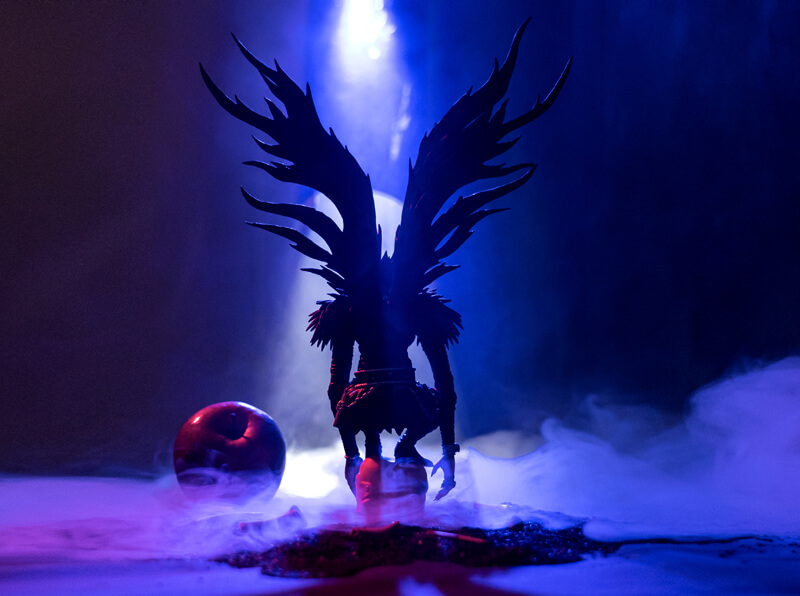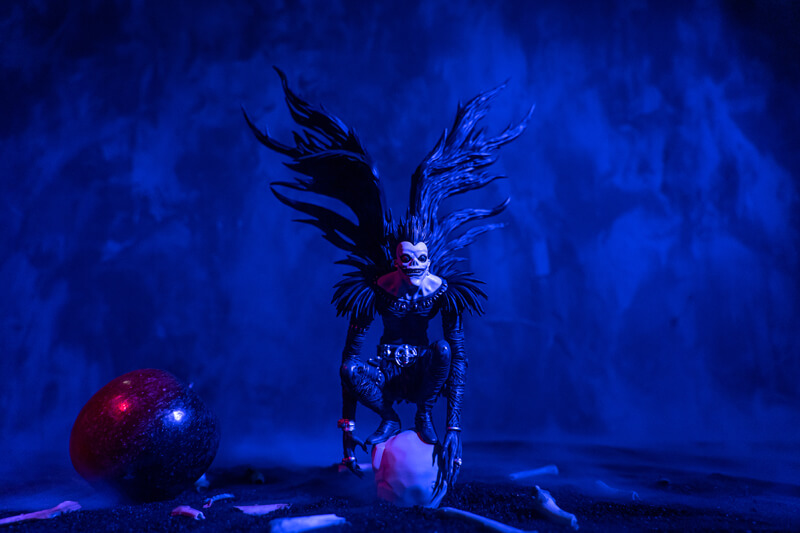 To make Ryuk a reality, it was essential that we immersed ourselves in the work of the talented designer, Takeshi Obata.
Through this unique project, the ABYstyle Studio team had the opportunity to learn the unique style of the famous mangaka and truly bring the anime character to life in figure form.