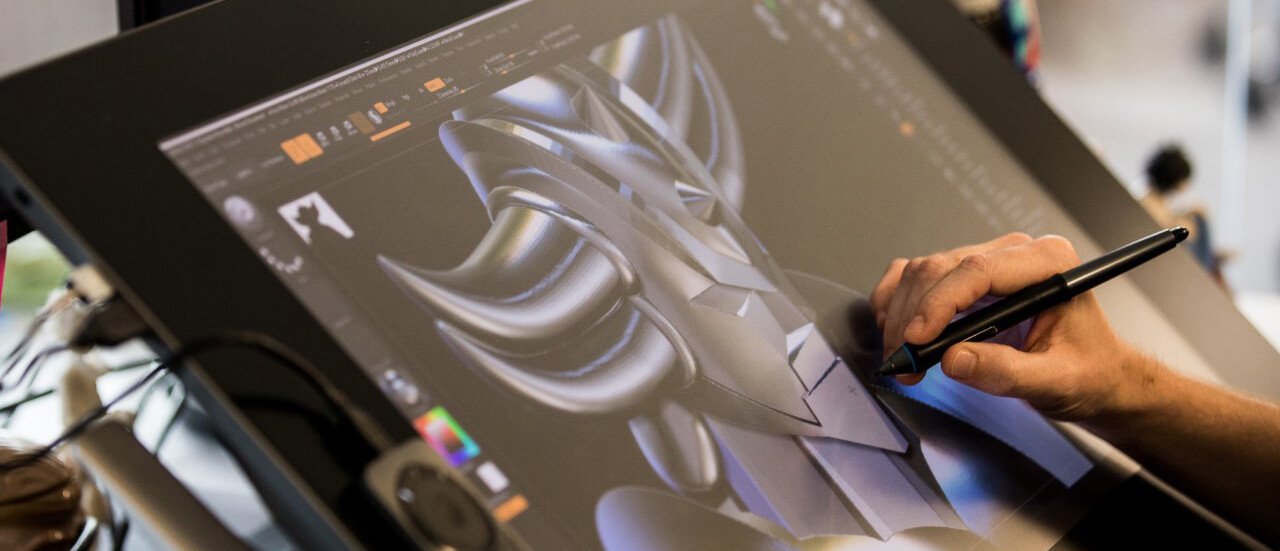 EN
Based in Grand-Couronne, near Rouen in Normandy, Abysse Corp is a company made up of over 180 people around the world from Miami to Cologne to Hong Kong. We are salespeople, designers, buyers, analysts, graphic designers, readers, binge-watchers, parents, travelers, gamers, sometimes sports stars, but above all we are passionate.
Our history
After more than 15 years of experience, Abysse Corp has become synonymous with geek culture and transcended brand status to position itself as the gold standard of licensed merchandise.
After years of development within a rich and ever-expanding universe, Abysse Corp has decided to shift into high gear by creating ABYstyle Studio. Thanks to the know-how and expertise embodied by our team of fans, ABYstyle Studio is poised to fulfill our ambition of making our mark on geek culture forever.
By assembling the best teams and talents from within the Abysse Corp family, ABYstyle Studio aims to offer unique products for every fan. With an eye for quality and collectibility, our artistic teams are creating figures and replicas from geek culture that set the standard of the genre.
We believe it doesn't take a superhero to make fans' dreams come true. Whether it's Fulguropoing, Plus Ultra, or Expelliarmus that we shout as we grab our pencils and spring into action, we all share a passion for geek culture.
FR
Abysse Corp est une entreprise basée à Grand-Couronne, près de Rouen. C'est aujourd'hui plus de 180 personnes réparties à travers le monde de Miami à Cologne en passant par Hong Kong. Nous sommes commerciaux, designers, graphistes, acheteurs, analystes, lecteurs, binge-watchers, parents, voyageurs, gamers, parfois sportifs mais nous sommes avant tout passionnés.
Notre histoire
Après plus de 15 ans d'expérience, Abysse Corp est aujourd'hui synonyme de culture geek et transcende le statut de marque pour se positionner comme une référence du produit dérivé.
Suite à des années de perfectionnement au sein d'un univers de plus en plus riche, Abysse Corp a décidé de passer à la vitesse supérieure en créant ABYstyle Studio. Par son savoir-faire et son expertise bâtie grâce à une équipe de fans, ABYstyle Studio se positionne comme le résultat de cette nouvelle ambition.
En s'entourant des meilleures équipes et talents au sein de la famille Abysse Corp, ABYstyle Studio a pour objectif de proposer des projets uniques pour tous les fans. Par la création de figurines et de répliques issues de la culture geek, les équipes artistiques remettent au goût du jour les standards du genre avec un œil neuf.
Nous croyons que pouvoir faire rêver les fans ce n'est pas seulement un métier de super-héros. Alors que ce soit Fulguropoing, Plus Ultra ou encore Expelliarmus, nous avons tous en commun cette passion pour la geek culture.
ESP
Basado en Grand-Couronne, cerca de Rouen en Normandía, Abysse Corp es una empresa compuesto de mas que 180 personas repartidas portodo el mundo desde Miami a Cologne a Hong Kong. Somos vendedores diseñadores, compradores, analistas, diseñadores gráficos, lectores, atracones, padres, viajeros, gamers, a veces deportistas, pero sobre todo tenemos pasión.
Nuestra historia
Después de más de 15 años de experiencia, Abysse Corp. se ha convertido en sinónimo de cultura geek y trascendido el estatus de marca para posicionar secomo el estándar de oro de la mercancía licenciado. Después de años de desarrollo dentro de un universorico y en constante expansión, Abysse Corp. ha decidido dar un gran paso creando ABYstyle Studio. Gracias al conocimiento y la experiencia incorporados por nuestro equipo de fanáticos, ABYstyle Studio está preparado para cumplir con nuestra ambición de dejar nuestra huella en la cultura geek para siempre.
Al reunir los mejores equipos y talentos dentro de la familia Abysse Corp., ABYstyle Studio tiene como objetivo ofrecer productos únicos para cada fan. Con miras a la calidad y la coleccion abilidad, nuestros equipos artísticos están creando figuras y réplicas de la cultura geek que marcan el estándar del género.
Creemos que no se necesita un super héroe para hacer realidad los sueños de los fans. Ya sea Puños rotantes, Plus Ultra o Expelliarmus que gritamos mientras agarramos nuestros lápices y nos ponemos en acción, todos compartimos la pasión por la cultura geek.
CH
總部位於法國魯昂附近大庫洛納鎮的 深圳艾比思,現在是一家由全球不同的地方 180 多人所組成的公司,分佈在歐洲、邁阿密、科隆、香港等地。我們是銷售員、買家、分析員、設計師、平面設計師、讀者、狂熱觀衆、父母、旅行家、遊戲玩家、有時也是運動員,但最重要的是我們都充滿熱情。
我們的歷史
擁有 17 多年的經驗,深圳艾比思 現已成為極客文化的代名詞,並將品牌定位提升至許可授權商品的黃金標準。經過多年不斷擴大產品種類的發展後,深圳艾比思 決定創立 ABYstyle Studio 品牌以進入另一高階領域。憑藉我們粉絲團隊所具備的專業知識以及累積的經驗,ABYstyle Studio 實現了我們的抱負,讓我們在極客文化中留下永遠的印記。
由 Abysse 大家庭裏最佳和最有才華的成員組成團隊,ABYstyle Studio 致力為每位粉絲提供獨特的產品。基於對質量和收藏性的重視,設計團隊根據極客追求完美的要求去設計人形像和復製品,從而樹立一極致的極客標準。
我們相信實現粉絲的夢想並不需要超級英雄。無論是巨靈神的螺旋飛拳 (Fulguropoing in Grendizer)、 我的英雄學院中呼叫「走得更遠」(Plus Ultra in My Hero Academia) 還是哈利波特在念咒語 (Expelliarmus in Harry Potter),我們都會提起筆桿付諸行動來設計產品,因為我們都是對極客文化充滿熱情的!
JP
Abysse Corp(アビスコープ)は、フランス、ノルマンディ地方、ルーアン郊外のグランクロヌという町にあります。
現在、マイアミから香港、ケルンなど海外支社を含め、総計180名のスタッフが働いています。
営業、デザイナー、グラフィックデザイナー、バイヤーなど職種は多岐に渡ります。
また、子供を持つ親であったり、世界を旅する旅行者であったり、スポーツ愛好者だったり、ゲーマーだったり、ストリーマーだったり、プライベートもさまざまです。
弊社スタッフ全員に共通する点はなんでしょう?
それは、誰よりもこの業界のファンであること。
パッションを持って日々商品を送り出しています。
成り立ち
15年の経験を経て、Abysse Corp(アビスコープ)はサブカルチャーの代名詞となったと言っても過言ではなく、キャラクターライセンス商品産業を代表する企業へと成長しました。
日々進化を重ねるこのサブカルチャーの世界で腕を磨き、チャレンジを続けた結果、新たにABYstyle Studio(アビスタイルスタジオ)が誕生しました。
情熱を持ったファン集団であるABYstyle Studio(アビスタイルスタジオ)は、新たな挑戦と野望の証として日々、存在価値を高めています。
スーパーヒーローではなくても人々に夢を与えることはできるはず。
スタッフ全員がそう信じています。
スクリュークラッシャーパンチ!
プルスウルトラ!
エクスぺリアームズ、武器よ去れ!
ファンによるファンのための商品展開をモットーにパッションをお届けします。