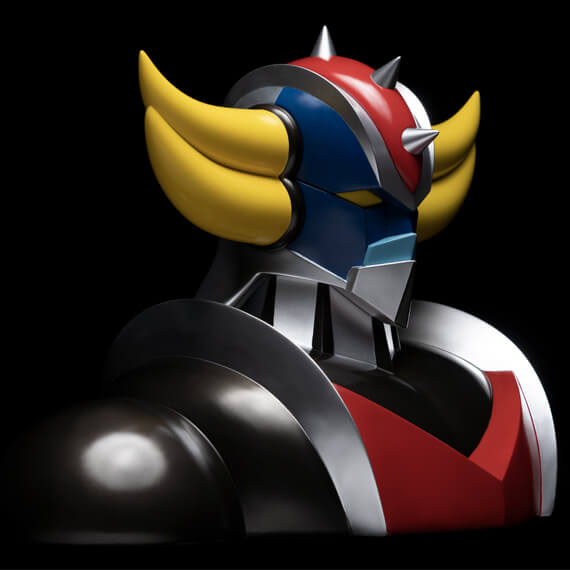 GRENDIZER – Replica Bust
Our tribute to the legendary Grendizer!
More than 40 years after the first episode of the anime in Japan, ABYstyle Studio has decided to spoil fans with a collector item as powerful as a Fleedian fighting mech: an exceptional bust featuring the image of the UFO Robot Grendizer!
At nearly 30cm high and 50cm wide, this colossus of resin will be an imposing presence on your shelf, desk or nightstand!
Our limitless fascination with the cosmos and giant robots has inspired us to go above and beyond and bring Grendizer to your planet packaged in a premium box with a discreet and modern reminder of the license.
If you do not have the time to take a ride through space in Actarus, Grendizer can still watch over you at home or in the office…
Grendizer Go!
Released on December 2020