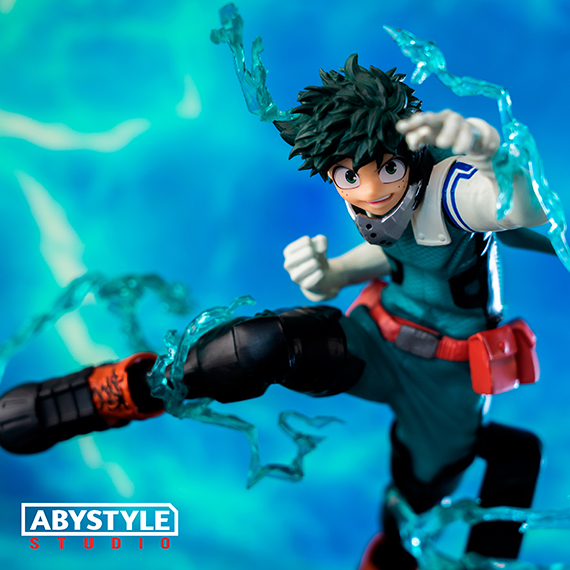 MY HERO ACADEMIA – Izuku One For All Figurine
Izuku Midoriya is back in the SFC figure range of My Hero Academia in a brand new version!
Chosen by All Might to become the worthy heir of the One For All Quirk, and after months of training and education, Izuku has been transformed into a more confident and courageous person: he is now ready to fight villains and defend the innocent.
Displayed in a dynamic pose with his signature attack, Izuku is truly the greatest hero in the making and the new symbol of peace!
Released on December 2021