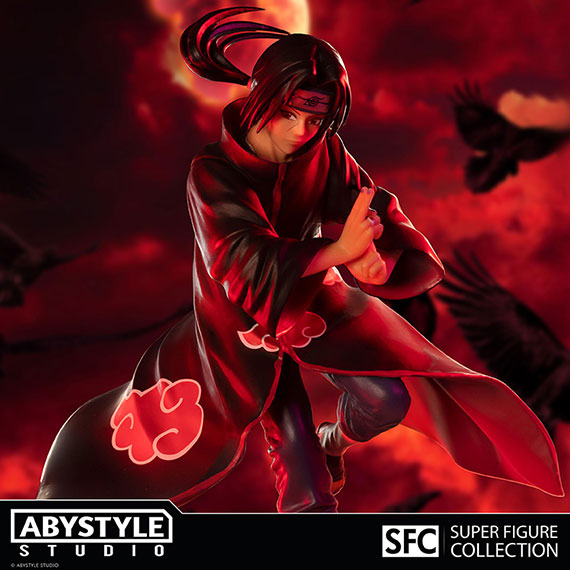 NARUTO SHIPPUDEN – Itachi figurine
Mastering his Sharingan, Itachi reveals all his power in the Super Figure Collection line by ABYstyle Studio.
With the emblematic pose of the character, Itachi is ready to defend the Akatsuki clan at any price!
He finally joins Naruto and Kakashi who are already part of our Naruto Shippuden collection!
Released on May 2022