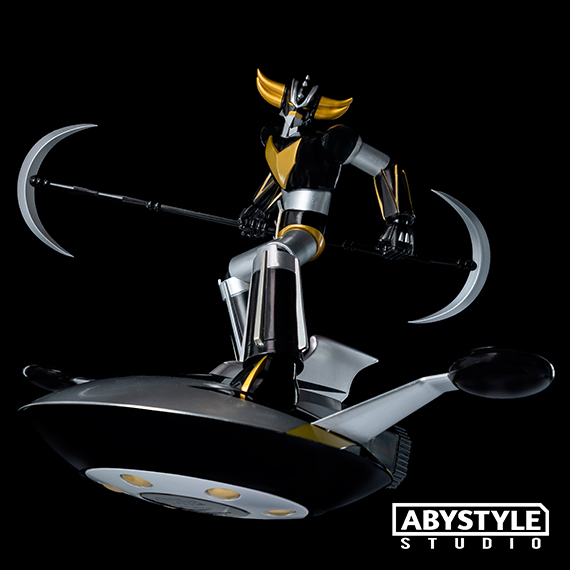 GRENDIZER – Black & Gold Edition figurine
Grendizer is back again on the ABYstyle Studio planet with his new SFC figure in a limited edition of 599 pieces. A very exclusive numbered version where Grendizer is dressed with a new color highlighting his premium appearance.
Always with his Double Harken and his spazer, the UFO Robot also comes with a new sober and modern Grendizer packaging.
This Black & Gold Edition pays a new tribute to the greatest robot and will delight the biggest fans of this iconic anime!
Released on February 2022