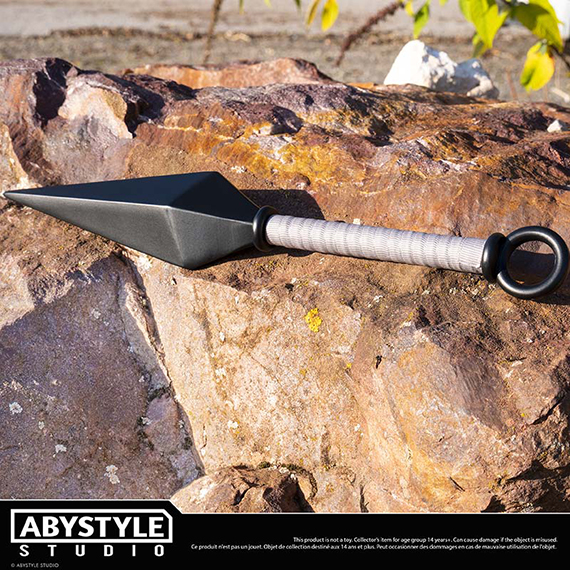 NARUTO SHIPPUDEN – Kunai Replica
Emblematic weapon of the ninjas, the Naruto kunai makes its appearance at ABYstyle Studio. With this life-size replica weighing over 430 grams, it is now possible to become an expert in the art of combat!
To surprise the enemy and make the kunai even more dangerous, many ninjas attach an explosive scroll to it or impregnate it with their chakra…
Become a true Konoha ninja with this official replica!
Released on February 2022